It is possible to actually get a free divorce. You can make use of free resources such as bar associations, divorce worksheet, and personal legal forms.
There are many federally funded programs offering subsidized legal help to citizens with low income. Here, it opens doors for folks to get hold of free divorce lawyers.
Is There a $99 Divorce in Florida?
Yes! There is a $99 divorce fee in the state of Florida but that isn't entirely true. The fee of the divorce attorney starts from $99 but it all depends on you choosing to approach the right lawyers.
This option proves to be quite helpful, especially when you are dealing with financial issues in both parties. Here, such fees tend to apply in uncontested divorce matters when kids and division of property aren't present.
You should also be prepared to do a significant portion of the work in the process, along with some additional expenses. However, such opportunities don't apply to divorce situations where parties have debts.
How To Get Divorce with no Money?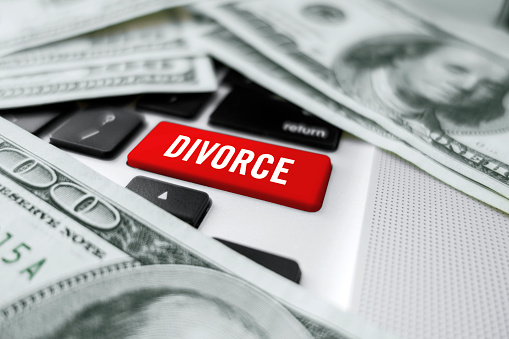 Here's how to get divorced when you have limited financial means:
Fee Waiver – Have you heard of the divorce fee waiver that applies to indigents? It will help you get your divorce without having to spend a dime.
Just like every other state, yours should have one and it's required of you to apply. Upon applying, the court will proceed in waiving all the fees connected to the procedure.
The Right Attorney – It's no secret that hiring an attorney is quite expensive. So, it's important for you to be strategic and use them only for specific aspects of the whole process.
Plus, it's always a choice to do the paperwork yourself and just pay them the consultation fee. Yes! It's not a free option but it certainly cuts down the costs associated with the process.
Installments and Discounts – There are attorneys that accept payments in instalments when asked. It will help you to pay in comfort while settling into your new life.
You can also choose to ask for discounts by using your limited funds as an excuse. Not all attorneys would be willing to do this but you will certainly find some that do.
You will be surprised by the decreased rates in the charges. Hence, it's all about finding the right connections.
Non-Profit and Legal Aid Services – If you are someone with low income, then you can always choose to contact non-profit and legal aid services. Local offices for legal services are present in a plethora of cities.
They will provide you with a ton of information regarding the divorce process, including the forms that will be of use to you. The bar association of your state will also be ready to guide with any local resource-related or general information.
You may also choose to opt for private non-profit groups in the vicinity. Volunteer attorneys can also come in handy when it comes to paperwork and consultations.
Plus, you can also choose to approach the nearest law schools or county clerk's office to inquire of such services. The local legal aid office will be more than happy to offer free legal help at all times.
Self-Paperwork – The cheapest route is to do the paperwork yourself even if it may get overwhelming. You will have to pay certain legal fees in the court, along with the notary public fees.
But you will save a lot of money by doing the paperwork yourself. Also, you can choose to download the forms online via the local county clerk's office.
How To Get Divorce Immediately with No Cost?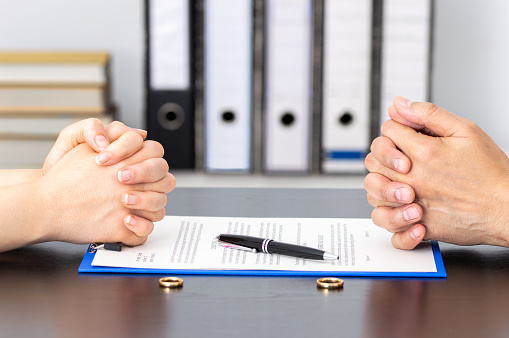 The quickest way to get divorce in any broken marriage is through mutual consent. When both parties agree that they don't want to be with each other resulting from incompatibility, domestic violence, financial reasons etc., then MCD (Mutual Consent Divorce) comes into effect.
The best way to avoid divorce costs while having legal representation is to do so through NGOs like the "Lawyers Collective." Here, you will receive legal counsel and help.
It allows for an easy path through the terms of the divorce.
How To Get a Free Divorce in Alabama?
You can always opt for free divorce forms in Alabama but the stumbling block here is the filing fee. But do not worry because you can always file for the 'Affidavit of Indigency" to waive that fee.
This affidavit asks the family court or court to proceed in waiving the filing fees for the divorce case. Both parties should appear before the court to swear under the oath their reasons for failing to afford the court fees.
But it's important to know that there will be an intervention in the court by the district clerk. Here, the clerk will ask the filing parties to prove their shortcomings in being unable to make the payment regarding the court costs.
Upon interfering, here's what could happen:
A finding is required from the party that proves their inability to pay the fees.
You can expect delays in the case.
There is the possibility of

one

more hearing in the court.
How Do You Get Divorce Assistance for Low Income?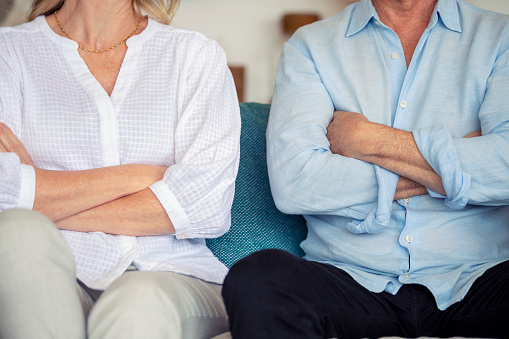 The best way to move forward with the divorce proceedings while on a strict budget is to opt for a divorce fee waiver. It is also known as indigent divorce.
You will be required to go through the application process to garner approval for financial assistance. Here are the steps:
Start by printing the correct form from the website of your local court. It applies to both the divorce and fee waiver forms.
If you are having trouble doing so, then you can directly get them from the nearest courthouse. The staff there will also help you in completing your application.
However, it is crucial to check in with your state to see if you are eligible for the fee waiver. Before you file anything, you need to first meet the resident requirements in your state.
Be expectant on the court's part to ask questions surrounding your marriage date, reason for divorce, kids, assets, and debts.
Next, you need to start documenting on whether you wish to request for child custody, alimony, spousal support, child support, and division of assets.
You need to come up with a financial proof to qualify for the fee waiver. It is to help prove that you are

actually

from a low-income background.
The court will require you to bring forth documents relating to income proof, assets, and debts such as

utility

bills, loans, and credit card. It is also possible that they may ask for a recent tax return.
Now, you need to notarize and submit your forms through an accepted notary.
Lastly, it's all about the waiting game. The court will either deny or approve your application.
Can I Apply for Free Divorce Papers?
Free divorce papers also go by the name of "DIY Divorce Papers." You can use them only under one condition and that is when the divorce is uncontested.
Here, your divorce should be devoid of both spousal support and child custody. It will feel like you are getting a free divorce lawyer.
How Long Do You Have To be Separated to Get a Divorce in the State of Florida?
Majority of the states require partners to be apart for a specific time prior to filing the divorce papers. But that's not the case for a state like Florida where the divorce proceedings are simpler.
There is only one requirement, which is both or one of the partners must live in Florida for 6-7 months at least. Only after that, can both the parties move forward with the divorce process.
How To Get a Free Divorce in Missouri?
You can always look for legal aid offices to get a free divorce, given you come from a background of low income. But it's not easy to make that happen, so you could try getting a divorce through a cheaper method.
You can go for the "DIY or Do It Yourself" form to end your union together and it doesn't require a lawyer. However, your case shouldn't be complicated and a settlement agreement should be present.
FAQ (Frequently Asked Questions)
How Can I Divorce My Husband Without Money?
You can divorce your husband by contacting free legal aid offices. They will offer legal advice and help free of cost.
You can easily find their contact information online too. Plus, blank forms will be present on the site too.
What Is the Cheapest Cost for a Divorce?
Depending on the situation and state, divorce costs can be as low as $99 to a couple of hundreds. You best believe it comes with a reduced rate.
But you can also get it done free of cost through legal help. The legal forms are available at your disposal.
How Long Do You Have to be Separated in Florida to Get a Divorce?
Florida doesn't have such stipulations when it comes to getting a divorce. However, you or your partner should at least live in the state for 6-7 months.
Can You Get a Free Divorce in Florida?
Yes, you can absolutely get it done by approaching non-profit legal organizations. The affidavit of indigency will help you get one free of cost.
Everything is carried out professionally and your personal information will be perfectly safe in their hands too.